Before Kim K: Patrick Kelly's Red Cotton Bandanas
Sunday, July 5th, 2020 by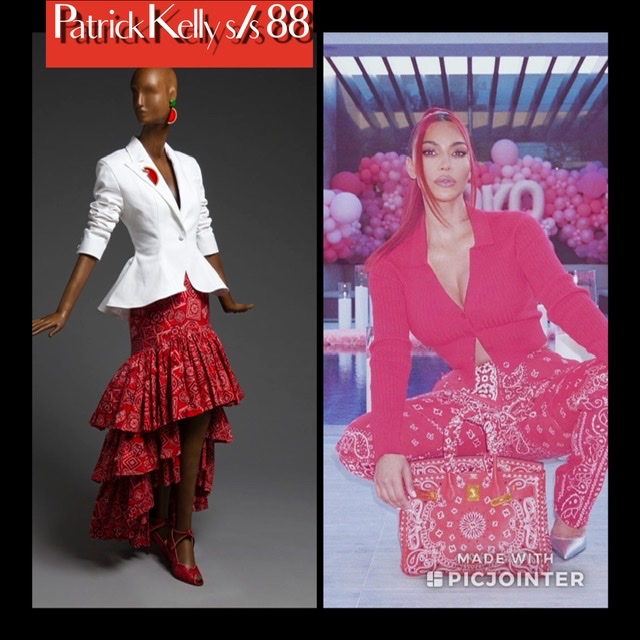 Late yesterday afternoon I saw several posts, and then a story in People Magazine talking excitedly about Kim Kardashian-West's red bandana pants and Hermès Birkin bag. I wouldn't be a good Kelly biographer and fashion historian and critic if I didn't take a moment to put respect on the name of a designer who did it first, and in my opinion, best.
Red cotton plain weave bandanas were a reocurring fabric used in collection of the designer Patrick Kelly collections. For him, as evidenced in his larger commentary on Black history and culture, the fabric is resonant with histories of dress among enslaved and domestic servants, working class people, and protest. I wrote a chapter where I talk more in depth about Kelly's use of bandanas for a forthcoming collection on Black fashion designers, so you'll have to read more about that there when it is released next year. For now, here are some of my favorite moments when Kelly (and collaborators) used/referenced red bandanas: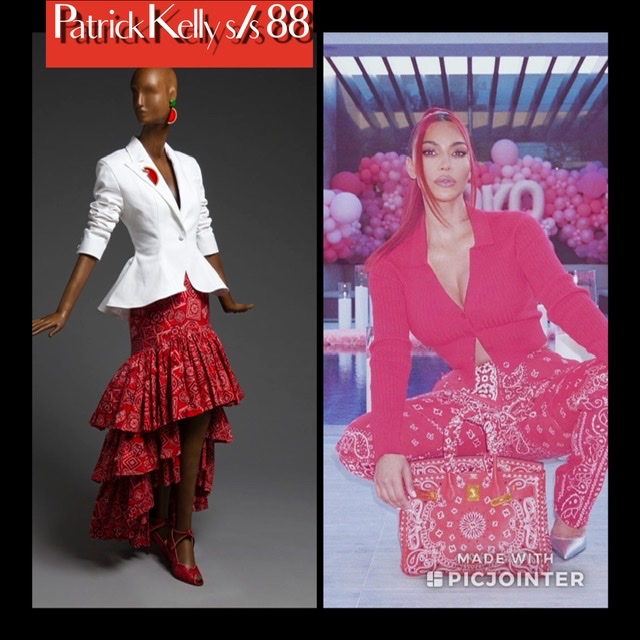 Patrick Kelly red bandana skirt: Red cotton plain weave, worn on runway with white peplum jacket adorned with a watermelon pendant and watermelon drop earring. (photo credit: Philadelphia Museum of Art)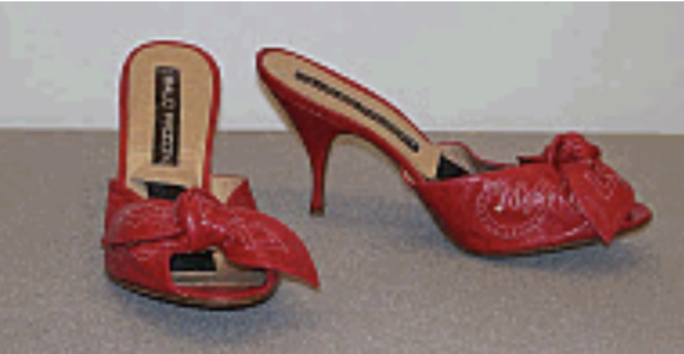 Red leather mules made especially for Kelly's s/s '88 collection by Maud Frizon DeMarco for Maud Frizon. The red leather is embossed with a design that effects the bandana print. (photo credit: Philadelphia Museum of Art)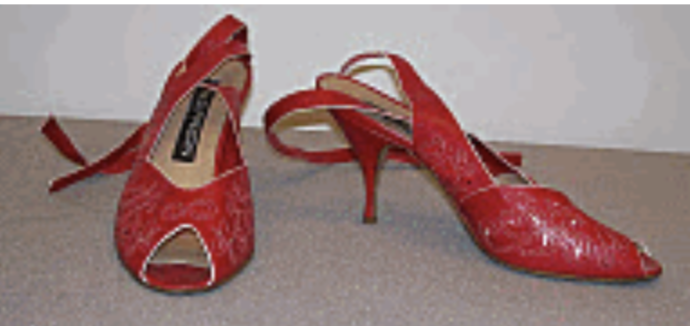 Maud Frizon also made red leather sandals with same embossed design for Patrick Kelly's s/s '88 collection. (photo credit: Philadelphia Museum of Art)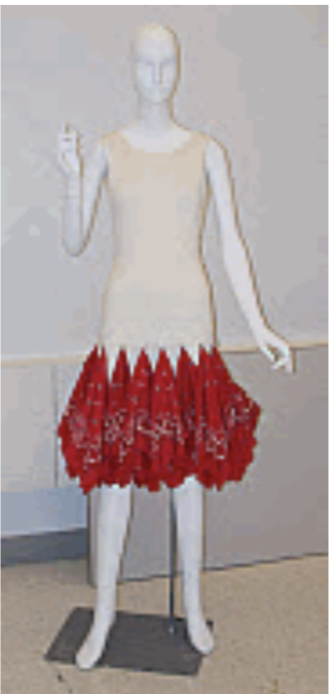 Red bandanas attached with rhinestone buttons to a black jumpsuit. This look was also shown with the bandanas attached to the hem of an off-white ribbed knit dress.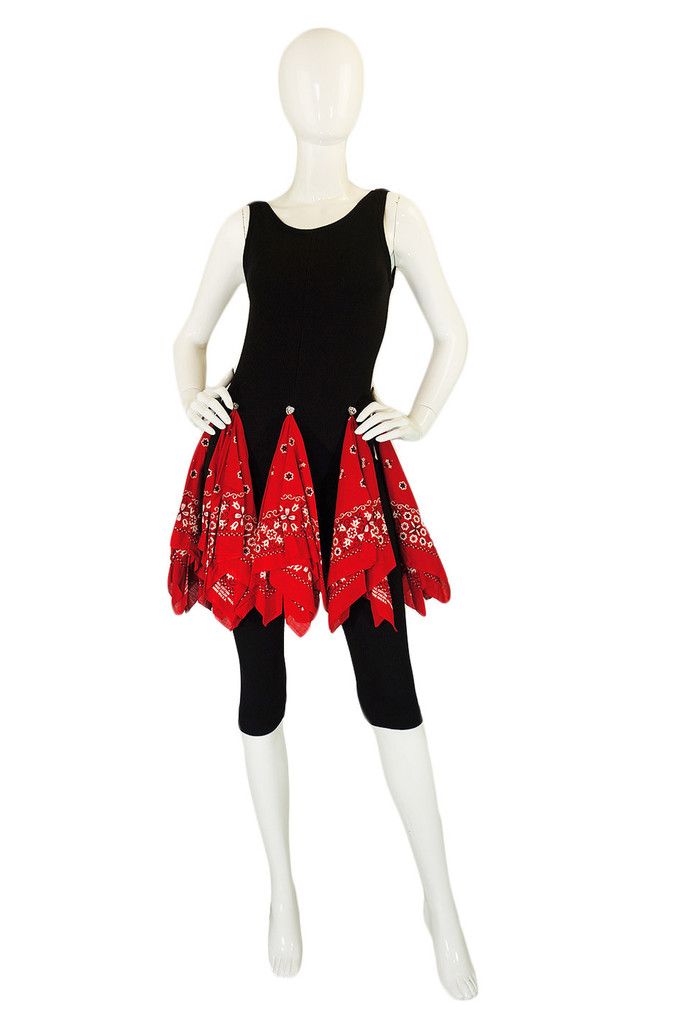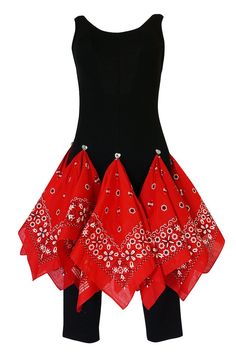 The red bandanas here are attached, again with rhinestone buttons, to the waist of a black jumpsuit. (photo credit: Shrimpton Couture)